News
ACS TEAM | 28.07.2019
Armelle Communications strategies has signed an exclusive representation agreement with IMM, which provides targeted and innovative advertising solutions to tourists and travelers worldwide. IMM is a 30 year old company that coordinates all existing advertising solutions for travelers and tourists under one roof.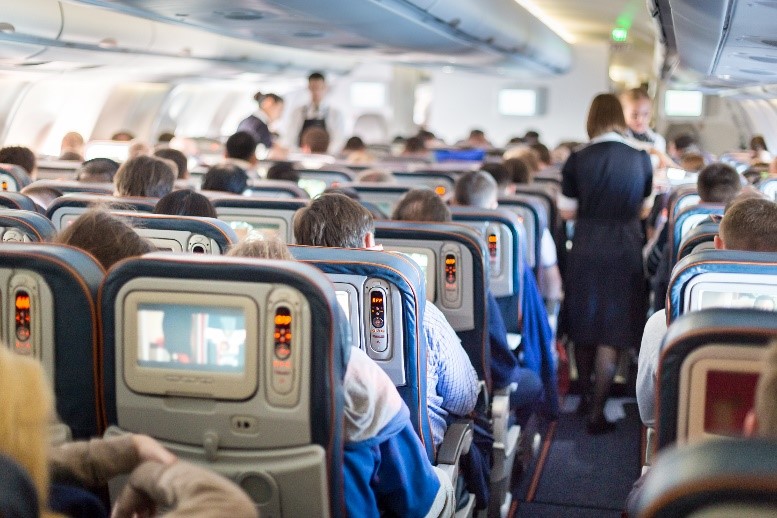 IMM International provides advertising solutions at all stages of the journey and in all stations on the way. It allows you to reach the tourist even during the online search and from the purchase of the flight ticket, arrival and stay at the airport, the plane, landing at destination, stay at the destination and during the return of the passenger to its final destination.
The advertising is carried out using mobile phones, tablets, laptops and desktops, on the flight documents sent to the passenger via e-mail, in airport lounges, Inflight magazines and on-board television via the Inflight Digital System. Duty free company 'James Richardson' will be the first to launch a campaign this month with IMM.
According to Adi Mizrahi-Sharkon, marketing director for James Richardson: "We are happy to launch this campaign with IMM that will allow us to target a new public for us – the incoming tourists. We are usually putting all our effort on the local market. We will finally start to talk to part of about 4 million tourists that ate visiting Israel every year".
Jean-Marc Chevassus, director of IMM Digital, "We would like to thank James Richardson for our first cooperation in Israel. We are very happy to enter the Israeli market. Armelle Communications Strategies is our representative office here that joins Italy, Spain, France, Switzerland, Belgium, England, Hong-Kong and China. We believe that IMM advertising solutions will become a major player in Israel in terms of reaching the tourist audience at the right time and will be an attractive marketing platform that will bring Israeli advertisers maximum results. Our extensive experience of more than 30 years, our advanced technologies and extensive cooperation with all the major players in the field of tourism with more than 180 airlines, traditional and online travel agencies, and tourism data companies provide a significant advantage to our customers who want to reach all the tourists and business travelers around the world. "
For Armelle Haim, CEO of Armelle Communication Strategies, "This is a groundbreaking service to the Israeli advertiser. The open sky in Israel and the successful strategic moves of the Israeli Ministry of Tourism, have brought with them a huge number of tourists who are a significant buying force in Israel. IMM International platform enables advertisers to contact directly this audience in a very focused way while planning the trip, and accompany them throughout the vacation. You can segment the traveling audience according to their countries of origin, socioeconomic status, and focus on advertising even according to geographical location. In addition it is possible to maintain direct and ongoing contact with the passenger during their stay in Israel and back to their return origin country. IMM is actually a one-stop-shop for the Israeli advertiser in building a campaign strategy for the tourist target audience".
https://www.allmarketing.co.il/?CategoryID=96&ArticleID=26198&SearchParam=IMM
https://passportnews.co.il/הושקה-פלטפורמת-פרסום-ממוקדת-תיירים-ונ